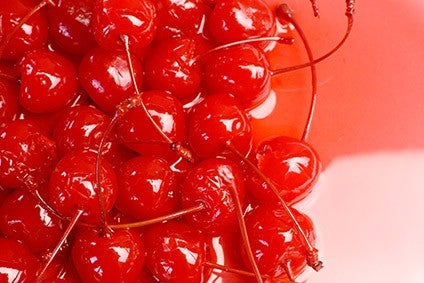 Seneca Foods, the US-based fruit-and-vegetable group, has snapped up a maraschino cherry business from local peer Burnette Foods.
The deal, struck for an undisclosed sum, sees Seneca add to its existing maraschino assets.
"Burnette's maraschino business has a history of providing quality maraschino cherry products to their customers. We are very excited about this acquisition as it is a nice complementary fit with Seneca's existing cherry business," Seneca president and CEO Kraig Kayser said.
Family-owned Burnette Foods started out as a cherry farm and now produces shelf-stable fruit and vegetables from four plants in Michigan. The company is primarily a private-label producer for customers including retailers, wholesale food producers and the US department of agriculture.
Burnette Foods CEO William Sherman said: "Maraschinos are a small part of our total sales and this transaction will enhance our ability to concentrate on our core business lines of shelf stable fruit fillings, apple products, vegetables and juices. We will continue to explore new products for our existing red tart and dark sweet cherry offerings."