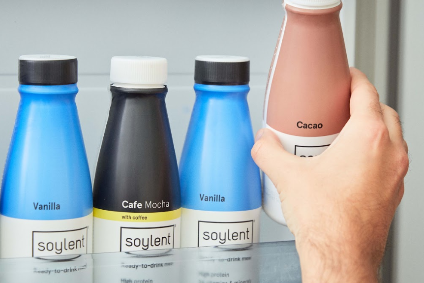 Soylent, the California-based functional food business, has relaunched in Canada as part of a strategy to "refocus" its business.
The company, which produces meal replacement beverages, powders and bars, said the relaunch comes at a time when many people are looking for shelf-stable, nutritious products that can be delivered directly to their homes.
It said Canadian Soylent drinkers have been asking for its products for the past two years.
Soylent exited the market in 2017 after two years when notified that there were "challenges" with certain Canadian government filings. The company said it has now been able to "catch up" with the proper regulatory paperwork.
It is relaunching in Canada with three 14 ounce ready-to-drink flavours – Original, Chocolate and Cafe Mocha, as well as with two powder flavours – Original and Chocolate.
Soylent CEO Demir Vangelov said: "We have been taking a number of steps to refocus our business and renew our commitment to core consumers and core products, and this is a big step forward.
"Our Canadian customers have remained dedicated and have been vocal in reminding us that they wanted us back. It took longer than we hoped, but we are thrilled to be available in Canada again."
This announcement comes on the heels of a price drop for Soylent's powder products in the US in March.
In December, Soylent saw its products appear on UK supermarket shelves for the first time after agreeing a deal with 'big four' grocery chain Sainsbury's.