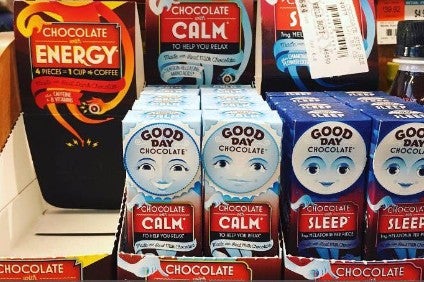 US investment vehicle AccelFoods is to looking to increase its backing of companies in the "disruptive" natural and healthy food sector through the expansion of its second investment fund, which is now worth US$35m.
Under AccelFoods' second fund, which began searching for investment targets in 2016, the vehicle acquired stakes food start-ups such as Good Day Chocolate, which produces supplement-enriched chocolate products; Koia, a manufacturer of plant-based protein beverage products; and Bou, a GMO-free bullion maker.
AccelFoods' first fund was launched in 2014.
Speaking to just-food at the Natural Products Expo West trade show in California, AccelFoods managing partner Lauren Jupiter said the investment vehicle targets natural food and beverage companies with annual revenue of up to US$10m.
AccelFoods' investment model sees the group buy into early-stage food companies with which it then provides capital and support to generate growth, Jupiter explained.
"Typically, we will start by investing a small six-figure sum. Over the next 12-to-24 months we will step this up to support the brand as it grows… Ultimately, we want to be in a position where the business attracts the interest of a strategic buyer and we see a return on that investment."
When assessing companies for potential investments, AccelFoods is focused on high-growth areas of the food market where the group sees space for future expansion.
"We are interested in protein, particularly plant-based protein in both snacks and beverages. We also like brands that are kid-focused… Better-for-you snacking more broadly is a big area for growth [as is] convenience," Jupiter suggested. "We look at things like market size and scope for disrupting and gaining share."
Jupiter believes the influx of capital, from private-equity investors and from larger food companies increasingly investing in smaller, natural or organic companies is a positive for the sector. "We have seen a big increase in capital inflow to the natural sector… this is a positive because it is really helping to fuel growth," she suggests. "The activity from the investment funds of strategics as they use it to support innovation is also encouraging. It shows these smaller companies that they don't need to be a $500m brand to be on the radar."
However, with a proliferation of smaller companies in the natural sector and with a finite amount of shelf-space, Jupiter believes the market could see mounting pressure for consolidation in the future. "I think that down the line we could see that happening. The winners are likely to be those selected [for acquisition or investment] by the larger food companies," she suggests.