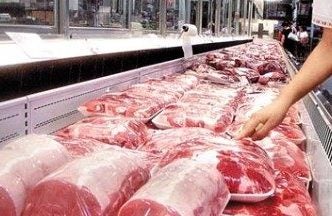 US meat exporters have had a double dose of good news, with Argentina agreeing to allow the importation of American pork and South Korea lifting its ban on the country's exports of poultry products.
The green light from Argentina comes after 25 years of negotiations.
The White House announced the US will begin importing pork to Argentina as part of an agreement brokered by Vice President Mike Pence among others, granting American pork producers access to a potential US$10m annual market.
All fresh, chilled, and frozen pork and pork products from United States animals will be eligible for export to Argentina, the White House said. Argentine health officials will assess US meat inspection protocol before officially opening the market.
The agreement follows the 15 August meeting between Pence and President Mauricio Macri of Argentina during the Vice President's visit to Buenos Aires. President Trump first raised the issue with President Macri during their bilateral meeting at the White House on 27 April.
Pence said: "Today's announcement is a big win for American pork producers and proves that President Trump is getting real results for America's farmers and ranchers.
"After 25 years of discussions, America's pork producers will soon be able to export their fine product to Argentina. This is one more example of the commitment of President Trump and his entire Administration to breaking down international trade barriers and making free and fair trade a win-win for American workers, farmers, and our trading partners."
Argentina has blocked imports of United States pork since 1992, citing animal health concerns. Under the terms of the new agreement, all fresh, chilled, and frozen pork and pork products from United States animals will be eligible for export to Argentina.
The US is hoping to open the door to exports to Argentina further to include products such as beef, poultry, and fruit.
Meanwhile, The US department of agriculture (USDA) has announced that the government of South Korea has lifted its ban on imports of US poultry and poultry products, including fresh eggs.
Seoul had imposed the ban in response to a recent detection of highly pathogenic avian influenza (HPAI) but on 11 August the United States notified the World Organisation for Animal Health (OIE) that it is now free of HPAI.
US Agriculture Secretary Sonny Perdue said: "The United States has the strongest avian influenza surveillance programme in the world and we were at once able to quickly identify, confine, and control this most recent disease outbreak.
"Our hope is that Korean officials will recognise that our system works and will move towards a regional approach in the event of any future findings of bird flu.
"South Korea is one of our best-trading partners, and we want to continue being their most dependable supplier of high-quality food and farm products. Korea's lifting of its most recent ban is an important move for our poultry and egg industries, but it is still just the first step."
In 2014, the last full year without any HPAI-related trade restrictions in place, South Korea purchased US$122m of US poultry products, including eggs, making it the United States' tenth-largest market.
Korea has also announced a temporary measure that will allow US eggs and egg products to enter the country duty free in the face of a shortage of domestic supplies.