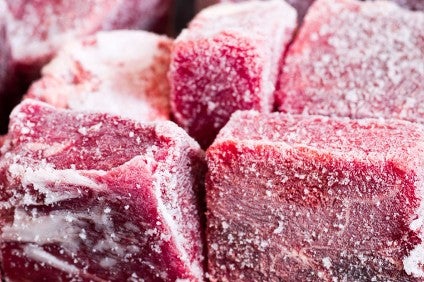 US agriculture secretary Tom Vilsack has given his backing for a probe into anti-competitive practices in the country's meatpacking industry.
Speaking to a Senate Agriculture Appropriations Subcommittee budget hearing yesterday (15 June), Vilsack expressed his support for a proposal to establish a special investigator to address concerns about anti-competitive practices in the meat and poultry industries.
A number of price-fixing claims have been brought against some of the country's largest meat companies in recent times. Some have been settled but others are still live.
Republican senators Mike Rounds of South Dakota and Charles Grassley of Iowa, along with Democratic senator Jon Tester of Montana have proposed legislation to create an office for a special investigator within the US Department of Agriculture (USDA).
Their proposal would see a team created to prevent and address anti-competitive practices and enforce anti-trust laws in meatpacking.
"I think it's a good proposal," Vilsack said at the hearing. "I think it's part of what needs to be done."
USDA is also keen to see an end to the country's meatpacking industry concentrated in the hands of a few large companies.
The recent ransomware attack against meat giant JBS disrupted US meat production and there were earlier disruptions caused by the coronavirus pandemic when numerous facilities were forced to close temporarily due to Covid-19 outbreaks.
USDA has previously said it will support increased processing capacity as part of a US$4bn initiative to strengthen the country's food system.
Vilsack told the committee that USDA will come up with "a very creative way to expand processing in this country".
In his opening address, he told the hearing that additional funding gives USDA "a new set of tools and builds on our existing capabilities to address the urgent challenges of our time – containing the pandemic, responding to the nutrition insecurity crisis, investing in research, rebuilding the rural economy, strengthening and building markets for farmers and producers, and addressing the impacts of climate change".
He added: "This is not a list of things we would like to do – it is a plan for what we need to do to get USDA back on track and to help the US out-compete the rest of the world."