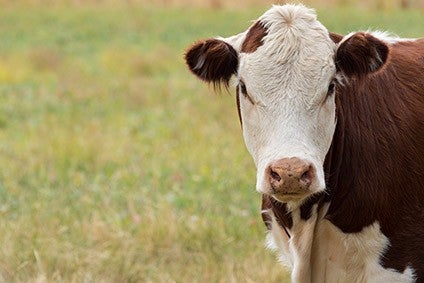 The US Department of Agriculture (USDA) is to take steps to maintain the country's food supply chain which is threatened by the Covid-19 pandemic.
This includes buying meat and milk to help farmers hit by coronavirus.
In an interview with Fox Business Network, Agriculture Secretary Sonny Perdue said: "We want to purchase as much of this milk, or other protein products, hams and pork products, and move them into where they can be utilised in our food banks, or possibly even into international humanitarian aid."
News agency Reuters reported the decision comes amid rising pressure from the US farm lobby for government purchases as growers and ranchers struggle to get their goods to market because of disruptions caused by the pandemic, forcing some of them to throw out their supplies.
A number of large US meatpackers have had to close facilities where meat would be delivered because of the virus spreading amongst their workforce. Smithfield Foods announced the closure of two plants today (16 April) to add to the one it shuttered earlier in the week.
Meanwhile, some dairy farmers have also been dumping milk because of a loss of their regular buyers.
In an associated move, USDA and the Department of Homeland Security (DHS) have announced an easing of visa restrictions to make it easier for agricultural businesses to hire immigrant workers who are already legally in the country.
Perdue said: "USDA continues to work with the Department of Homeland Security, the Department of Labor and the Department of State to minimise disruption and make sure farmers have access to these critical workers necessary to maintain the integrity in our food supply."