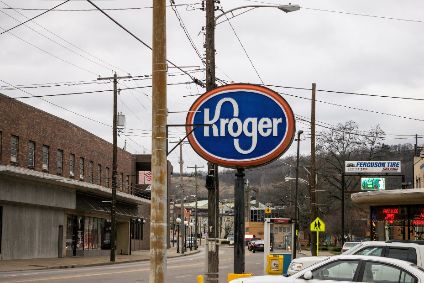 Kroger, one of the largest food retailers in the US, is looking to put cash into companies set up to "manufacture, process or distribute upcycled consumer food products".
By 1 April, firms in the area can submit an application for support and funding from a pot worth US$2.5m in grants.
Denise Osterhues, president of the Kroger Zero Hunger Zero Waste Foundation charity, said the grocer is "committed to helping build a more efficient and resilient food system and charitable food system in the US and beyond".
She added: "In the wake of the Covid-19 pandemic and its economic impacts, we are more determined than ever to direct as much food as possible to its highest purpose: feeding people. We can no longer afford to waste surplus food at any level in our food system."
Ten start-ups will be selected, each receiving $100,000 in upfront "seed grant funding". Each fledgling firm will be eligible for an additional $100,000 grant "based on achievement of identified programme milestones", Kroger said.
The programme will last six months, at the end of which, two start-ups will be selected by their cohort peers, Kroger said, for an opportunity to receive an additional $250,000 in funding.