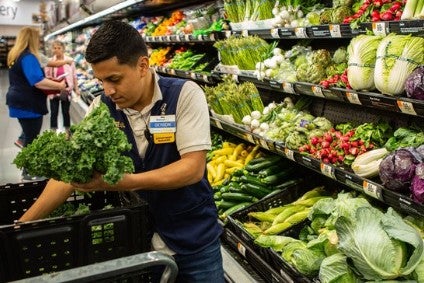 Investment research company Sanford Bernstein reports US-centric food companies are experiencing a "major surge in demand" as the Covid-19 crisis leads to panic buying.
It estimates a so-called "channel shift" could benefit food-at-home volume by around 20%.
Bernstein said: "Once this initial panic buying period is over, we will likely transition to a period where restaurant closures continue to support food-at-home consumption growth."
At present, companies are stepping up production by increasing capacity utilisation, focusing on core SKUs, and switching to shipping whole pallets of single products instead of mixed assortments, it said.
But Bernstein said the risk is, that if any plants are found to have infected workers they could immediately be closed until fully decontaminated.
It added: "Food production and grocery may be two of the least-disrupted sectors in the current coronavirus crisis, but this does not mean they are free from disruption and variation in the opportunities ahead.
"Our biggest concern is not about fundamental food security, rather it is about how well each company can leverage its (and its partners') peak capabilities to mitigate simultaneous supply chain and consumer shocks."
Turning to Europe, Bernstein believes what it describes as 'phase two' of the spread of the virus is "the real challenge".
It said this is where just 1% of infections leads to a 5%+ absent workforce.
"Retailers and suppliers will have to work together to keep the nation fed. But the industry is prepared for major disruption and plans are already in action," it said.
Bernstein said it prefers UK "names" as they have "spare capacity to absorb extra demand, single geography focus and are in advanced stages of plans to mitigate supply chain disruption".