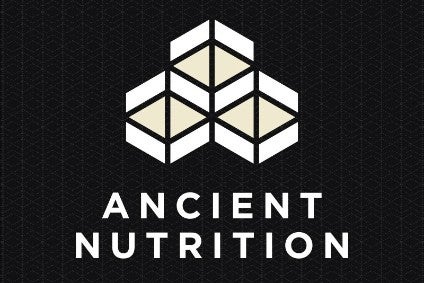 Ancient Nutrition has received US$103m in funding from a group of investors as the US start-up of food nutrition products seeks to expand.
Private-equity firm VMG Partners, Hillhouse Capital, ICONIQ Capital, and a 100-strong investor consortium provided the financing for a minority interest in the Nashville, Tennessee-based company founded in 2016 by Jordan Rubin and Dr Josh Axe.
Ancient Nutrition is a meal-replacement brand in the natural foods channel with products such as its Bone Broth Protein, Multi Collagen Protein, Essential Oils, and Keto range. Its products contain ingredients that are all free of GMOs, gluten, dairy, soy, grains, and nuts, and are available at Whole Foods Market, Sprouts, and speciality retailers.
Rubin was also the founder of Garden of Life, which was sold to Swiss food giant Nestle by Canada-based vitamins and supplements group Atrium Innovations last year.
According to a statement, Ancient Nutrition is one of the fastest-growing brands in protein, collagen, and gut health, a category that grew at a compound annual growth rate of 266% from 2013-2017.
Co-founder Axe said: "Our mission at Ancient Nutrition is to deliver real food and nutritional products that are formulated to provide ancient nutrients in a modern, convenient form. The resulting products fuel the body and mind, restoring us to the health, strength, and vitality of our ancestors by delivering wholesome, clean ingredients."
His cohort Rubin added: "The investment team cumulatively offers such rich and diverse expertise within the industry and we feel honoured that they want to play a part in the next chapter of Ancient Nutrition. We are so excited to partner with the best of the best to truly create the most impactful wellness brand in history."
VMG Partners' vice president, Jon Marshall, said: "The brand resonates so strongly with consumers who are actively seeking food that powers, as well as heals our bodies and overall well-being, and we are honoured to be involved in the brand's continued growth and success."