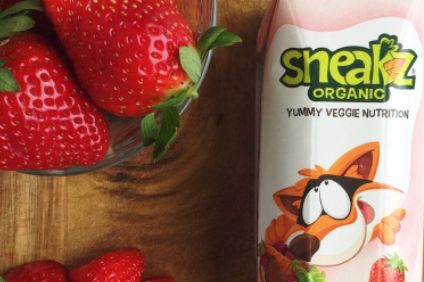 Sneaks Organic, the Florida-based vegetable-infused milkshake business, has achieved organic certification for its products in China.
It will now start exporting to the country.
The China Organic Certification differs from its equivalent in the US in that it lists the ingredients that can be used rather than those that cannot.
If an ingredient is not included on the list prior, a company must work to adjust its formula or work to get the ingredient approved before it can receive the certification.
It took Sneakz Organic 22 months to gain its certification, adding two of its ingredients to the approved list in order to get the green light from the Chinese authorities.
Jim Costa, principal at Sneakz Organic, said: "The time has finally come. It's been an incredible 22 months to get us to where we are today and being one of few to achieve organic certification in China we're extremely pleased with the accomplishment.
"From day one we had a clear 'no debate' mindset entering into this journey, where we were heart set against removing the word 'organic' from our packaging for the Chinese market.
"Our milkshakes met all the criteria by every definition, whether it was the formulation, ingredients, process, milk supply, manufacturing or warehousing."
While the US continues to be Sneakz Organic's core market, it sees "significant opportunity" in regions with growing nutritional needs, especially for children in Asian markets with milk deficits.
Sneakz Organic will begin shipping its milkshakes to the Chinese market next month.
The company's milkshakes are made with a blend of US-certified organic vegetables and other nutrients such as protein.