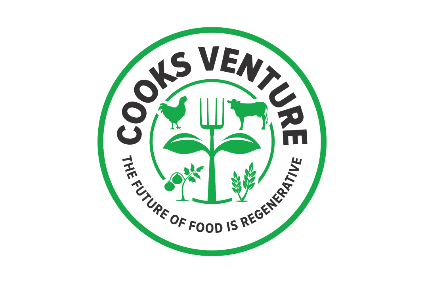 US-based heirloom chicken business Cooks Venture has announced the closing of a US$10m Series A funding round.
SJF Ventures and Cultivian Sandbox led the investment with participation from impact investor Larry Schwartz and John Roulac, executive producer of an upcoming documentary on regenerative agriculture, Kiss the Ground.
It builds on the $4m Cooks Venture received from food manufacturer Golden West Food Group in January and the $12m raised from "secured financing" prior to that.
Cooks Venture was founded by Matthew Wadiak, the former chief operating officer of US-based meal-kit firm Blue Apron.
The company breeds and raises a proprietary slow-growth, heirloom chicken, "taking into account the health of the animal and the health of the environment".
So-called heirloom chickens are better known as heritage chickens. According to US non-profit The Livestock Conservancy, a heritage chicken is hatched from a heritage egg sired by an American Poultry Association Standard breed established prior to the mid-20th century, is slow growing, naturally mated with a long productive outdoor life.
Cooks Venture claims to be the only vertically integrated chicken producer in the US that has an independent genetics operation – breeding through selection, not genetic engineering.
Cooks Venture suggests it has created a chicken yielding "strikingly better taste for consumers, markedly improved animal welfare for their birds, strong natural pathogenic resistance for food systems, new demand for regenerative agricultural crops and better economics for farmers and employees".
Wadiak said: "As the structural flaws in the meat industry have recently become painfully clear, we know our vision could not come at a more important time. We are working hard to drive the agricultural industry toward greater biodiversity, breed diversity, and true transparency for consumers."
The company said the new investment will help it grow and commercialise its offering on a national scale as well as to strengthen its regenerative crop management programme.
Alan Kelley, managing director at SJF Ventures, said: "We are very excited about the differences between the breed of chicken that Cooks Venture offers from the two breeds that constitute more than 90% of global chicken consumption and generate uniform taste.
"Seeing Cooks Venture's chickens exhibit unusually healthy, vibrant attributes at one of the company's farms was a powerful moment for us. It helped us to understand why consumers rave about the flavour of Cooks Venture's chickens and why a pasture-raised environment is a fitting place for these unique birds to roam and grow."
Cooks Venture has also announced a partnership with Food In Depth (FoodID), an organisation that is said to provide transparency and accountability for food safety claims.