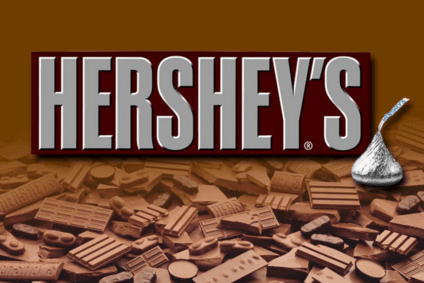 Hershey booked an increase in first-half profits this morning (24 July) despite "headwinds" from rising input costs and sales elasticity.
The confectioner said reported net income for the six months to 29 June increased to US$420.6m, up from $401.4m in the comparable period of last year.
Sales increased to $3.45bn in the half, up from $3.33bn in 2013. The company said revenue gains accelerated in the second quarter, when sales rose 4.6% and organic revenue increased 5.3%.
"Second-quarter net sales sequentially improved, as expected, versus the first quarter and we continued to make good progress against the initiatives that will drive strong results over the remainder of the year," president and CEO John Bilbrey said.
Last week, Hershey said that it would hike the price of its chocolate products by around 8% in a bid to offset "significant" increases in costs for ingredients such as cocoa, dairy and nuts.
The Kisses chocolate maker said price increases would not feed through to Hershey's results until next year. For fiscal 2014, the group said "volume elasticity" and channel mix headwinds in the US are dragging on sales and higher input costs will hit gross margins.
Hershey today reaffirmed full-year sales and earnings to come in at the "low end" of its long term targets of 5-7% and 9-11% growth respectively.