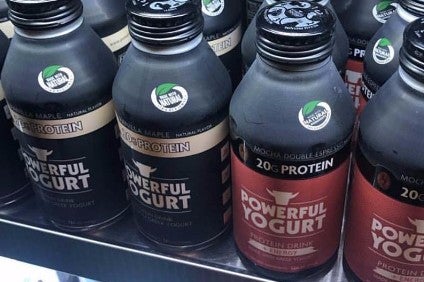 Powerful, the US manufacturer of a range of protein-enhanced food and drinks, has attracted investment from local private-equity firm River Hollow Partners.
The Miami-based company, set up in 2013, said the backing from River Hollow Partners – its first institutional investor – would help support the business as it looks to expand in the US and overseas.
River Hollow Partners' investment is part of US$4m Powerful said it had attracted in "Series B and ABL funding". Powerful did not disclose the size of any stake River Hollow Partners has taken in the business, nor the identity of any other party involved in the raising of the funds.
Carlos Ramirez, the founder and CEO of Powerful, said: "The capital provided gives us the additional resources we will use to reach our ambitious goals as we continue to expand the product offerings and increase our footprint in the US and beyond."
Ramirez, a former executive at Colombia-based dairy business Alpina, set up Powerful with his own resources and backing from friends and family. The first product the company – then known as Powerful Yogurt – launched was a high-protein, Greek-style yogurt aimed at male consumers.
The business has since expanded its product range to include drinks and oatmeal. The company says its products are available in 10,000 retail outlets in the US, including at Wal-Mart Stores, Target and Shoprite. The bulk of Powerful's sales are generated in the US but it has an international presence, selling products in markets including South America and the Middle East.
Charlie Baynes-Reid, co-founder of River Hollow Partners, claimed Powerful "uniquely poised for success". He added: "You typically see new companies come in and try to create their own niche specialty, but what Powerful has done really makes a significant impact through disruption in an already successful category, and that is something l saw as very compelling as a private equity partner."