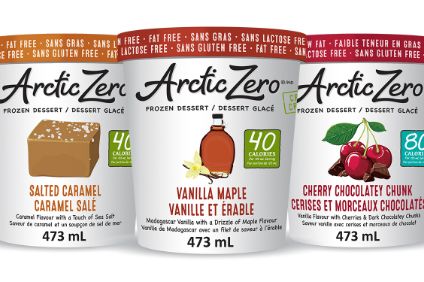 Arctic Zero, the US ice-cream maker, is crossing the border north into Canada.
The company said Canada would be the first international market for its "original, lactose-free, frozen desserts".
"Our expansion to Canada is in response to growing retail demand for Arctic Zero. Consumers continue to discover the low-calorie frozen desserts category and Arctic Zero is preferred because of our focus on premium, cleaner ingredients and natural sweeteners," Arctic Zero CEO Amit Pandhi, insisted. "Arctic Zero delivers delicious frozen desserts without sugar alcohols, corn syrup or artificial sweeteners, which makes us different from any other brand in the category."
The company's products are being distributed by UNFI across Canada, as well as Horizon in the west of the country and Koyo in eastern provinces. The firm is targeting independent grocers, as well as national and regional retailers.
Nature's Emporium is one, small chain of stores to have agreed to stock Arctic Zero products. Officials for Arctic Zero were approached for further comment.