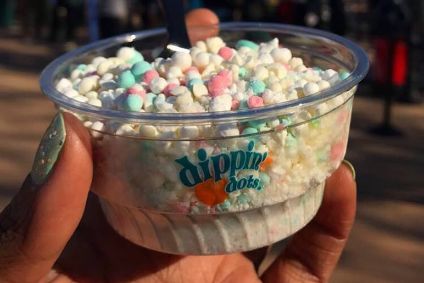 Dippin' Dots, the US ice-cream supplier, is to set up another manufacturing facility overseas.
The Kentucky-based business is aiming for production to start at the plant in Brazil "in early 2020".
The factory will be Dippin' Dots' fourth outside the US. It already has plants in South Korea, Japan and Vietnam. The company's US manufacturing facility is in its hometown of Paducah in Kentucky.
"This new plant will initially provide products to be sold in Brazil.  There are possibilities that products made in Brazil could be exported to other South American countries, but we are still exploring those opportunities," Dippin' Dots told just-food.
In Brazil, Dippin' Dots is working local business developers Paulo Cesar and Mateus Cacau, as well as investment group Gr Brasil de Investmento.
"Paulo and Mateus are business developers in Brazil. We engaged with them several years ago and began discussions to build a manufacturing facility and begin distribution of Dippin' Dots in Brazil," the company said. "Gr Brasil de Investmento owns the licensing rights to manufacture Dippin' Dots in Brazil. They will own and operate the new plant. They will also be the distribution licensee for Brazil, allowing them to sell Dippin' Dots into a variety of venues throughout the country."
Dippin' Dots, which generates annual sales of "about" $300m, is also looking to manufacture in another market outside the US.
"In the past, we operated a small production facility in Canada and we have plans to resume manufacturing operations in Canada in 2020," the company said.