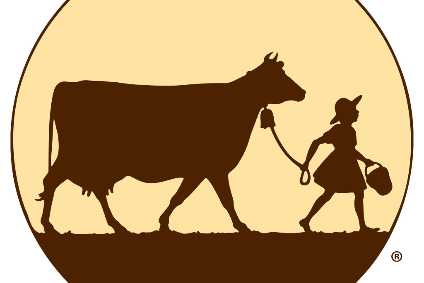 Blue Bell Creameries, the US ice-cream maker, has been handed a fine of more than US$17m by a federal court over a fatal listeria outbreak in 2015.
The court in Texas handed down a penalty of $17.25m after Blue Bell pleaded guilty to two counts of shipping adulterated ice cream.
In a plea deal struck in May, Blue Bell agreed to pay the fine and a further $2.1m to settle civil claims.
Ice cream distributed by the Texas-based firm was linked to ten cases of listeriosis in four states, including three deaths further north in Kansas, according to the US Centers for Disease Control and Prevention (CDC).
A plea agreement states officials in Texas told Blue Bell in February 2015 samples of two ice cream products from the company's factory tin Brenham had tested positive for listeria monocytogenes.
In a statement, the US Department of Justice said Blue Bell had directed delivery drivers to remove any remaining stock of the two products from store shelves but did not recall the products or tell customers about the potential contamination.
Two weeks after being informed of the first positive tests for listeria, Texas state officials told Blue Bell further tests had confirmed the bacteria was present in a third product. Blue Bell, the DoJ said, again chose not to issue any formal notification to customers.
A month later, tests conducted by the US Food and Drug Administration (FDA) and CDC linked the strain of listeria in one of the Blue Bell ice cream products to a strain that made five patients at a Kansas hospital sick with listeriosis. Subsequent tests confirmed contamination in a product made at Blue Bell's facility in Broken Arrow, Oklahoma.
According to the plea deal, FDA inspections in March and April 2015 revealed sanitation issues at the Brenham and Broken Arrow factories, including problems with the hot water supply needed to properly clean equipment and deteriorating factory conditions that could lead to insanitary water dripping into product mix during the manufacturing process.
On 20 April 2015, Blue Bell voluntarily recalled all of its products on the market made at all of its facilities, including ice cream, frozen yogurt, sherbet and frozen snacks.
Charges of conspiracy and wire fraud against Paul Kruse, Blue Bell's former chief executive, were dismissed in July by a court in Austin as the court lacked jurisdiction to hear the charges.
At the time of the plea deal in May, Blue Bell released a statement that said the company was "a new, different and better" business.
"We learned hard lessons and turned them into determination to make the safest, most delicious ice cream available. We believe we are a leader in ice cream safety, with upgraded production facilities, training, safety procedures, and environmental and product testing programmes," Blue Bell said.
"We have worked closely with federal and state regulators as we implemented comprehensive food safety measures. We brought in independent food safety experts and consultants to ensure transparency and accountability. Food safety is our highest priority, and we know we must continue to be vigilant every day."
The company added: "Five years ago, we were heartbroken about the events that led to our voluntary recall of all our ice cream from the market. We faced a situation our company had never dealt with before, and our agreement with the government reflects that we should have handled many things differently and better. We apologise to everyone who was impacted, including our customers, our employees and the communities where we live and work."