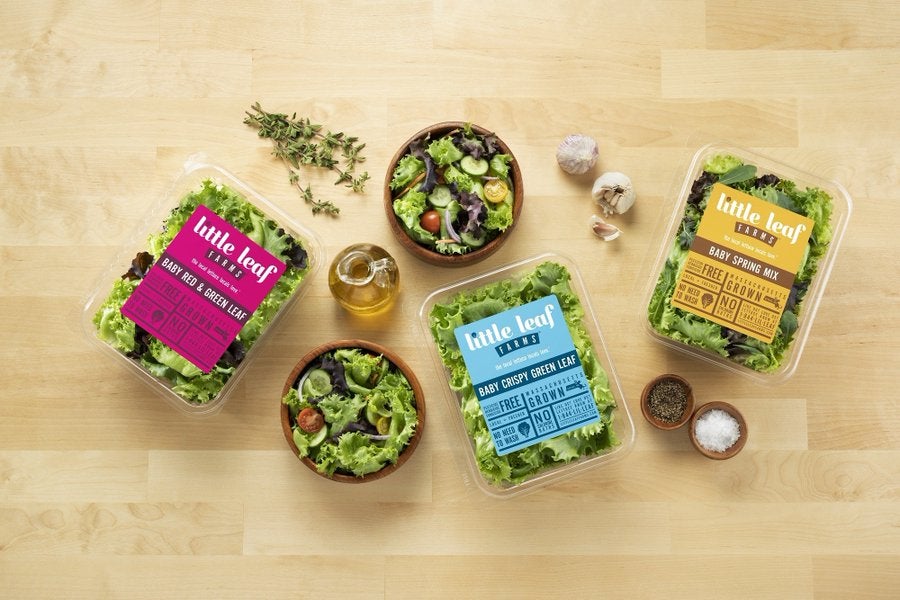 Little Leaf Farms, a US indoor farming specialist, has raised US$300m in a funding round led by investment firm TPG's The Rise Fund, which is backed by rock star Bono and film producer and entrepreneur Jeff Skoll.
The Massachusetts firm said the money – which takes the company's total funding to more than $400m – will fuel its "aggressive expansion goal" of 100 acres under glass by 2026. A new Pennsylvania greenhouse opening in July will immediately double its acreage.
Little Leaf Farms grows lettuce and leafy greens indoors using controlled environment agriculture (CEA). It supplies mainly to grocers in New England but will also use the investment money to expand distribution.
It suggests its lettuces will be accessible to more than half of the country's population by 2026.
Paul Sellew, the company's founder and CEO, said: "We've seen, especially in recent years, how important locally grown food is to communities, and we're proud to bring customers the freshest leafy greens that are harvested with 90% less water than conventional lettuces and shipped in less than 24 hours.
"With this funding, we're transforming the way millions of Americans eat and enjoy leafy greens, no longer relying on choices that have travelled thousands of miles across the country to reach them."
Maya Chorengel, co-managing partner of The Rise Fund, which was joined in this funding round by Bank of America, will join Little Leaf Farms' board of directors.
She said: "Little Leaf Farms is driving significant efficiency improvements in the growing process for leafy greens by meaningfully reducing water usage and greenhouse gas emissions at scale. The company's mission to deliver local and sustainably grown lettuce year-round is well-aligned with The Rise Funds' goal to accelerate the growth of companies that are meeting large-scale environmental and social problems with innovative solutions."
The Rise Fund was founded in 2016 by TPG in partnership with U2 singer Bono and Skoll, a former president of eBay, with a focus on investing in mission-driven companies with measurable social and environmental impact.
Little Leaf Farms said its new hydroponic production greenhouse will include energy efficiencies across heating, cooling and lighting and will feature advanced data analytics and hands-free automated grow systems.
It plans to open several more greenhouses in Pennsylvania and North Carolina.
The company's other investors include Equilibrium Capital, Coppermine Capital and Pilot House Associates.