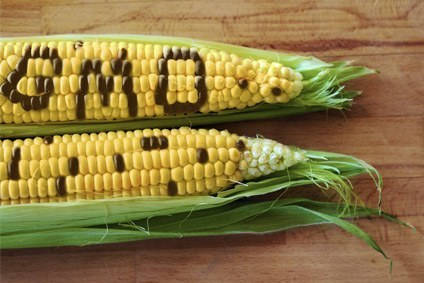 US food industry representatives have responded positively to Barack Obama's signing of a bill requiring nationwide disclosure of genetically modified ingredients in food products on sale in the country.
"This legislation will open a new era for transparency in ingredient information for consumers, by requiring disclosure of genetically engineered ingredients for families in every state across the nation," Grocery Manufacturers Association president and CEO Pamela Bailey said. "Its consistent national standard is far better than a costly and confusing patchwork of different state labelling."
The federal bill negates state legislation, already introduced in Vermont, requiring the labelling of GMOs.
The bill has been criticised by consumer groups because it only requires the presence of GMOs to be flagged via a QR code rather than through on-pack communications. Manufacturers will also be able to use a symbol, which needs to be approved by the US department of agriculture . Some foods, such as meat and poultry products, are exempt from the rules, as are ingredients created using certain approved methods of genetic engineering.
GMO campaigners had called on President Obama to veto the bill, which has received backing from the food sector at large.
The baton now passes to the US Department of Agriculture, which is responsible for overseeing the implementation of the legislation.