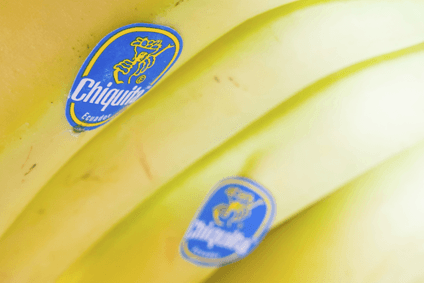 Fyffes has allowed prospective merger partner Chiquita Brands International to hold talks with Cutrale Group and Safra Group, the Brazilian firms that have tabled a rival bid for the US produce giant.
The Ireland-based banana supplier agreed in March to merge with Chiquita. However, last month Cutrale and Safra made an offer for Chiquita and has subsequently tried to exert pressure on the US group to enter into discussions.
Fyffes said today (8 September) it had granted a "waiver" to Chiquita that "permits Chiquita to engage in discussions with the Cutrale Group and the Safra Group".
Chiquita and Fyffes were set to hold special shareholder meetings next Wednesday (17 September) to vote on their merger. The meetings have now been postponed to 3 October.
Chiquita has sent a letter to Cutrale and Safra "indicating its willingness" to offer the suitors "the opportunity to conduct focused due diligence and present its best and final offer", the US group said. Chiquita had labelled the US$13-a-share bid from Cutrale and Safra "inadequate".
Click here to see our timeline of events in the takeover-battle for Chiquita.