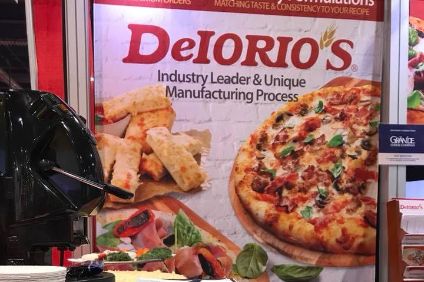 DeIorio Foods, a US manufacturer and supplier of Italian-style products such as pizza dough, has got a new owner.
The company, based in New York state, has been sold by private-equity firm LaSalle Capital to another buy-out house, Rudolph Capital.
DeIorio, set up 95 years ago, supplies products to retail and foodservice customers. The company, which has more than 200 staff, is also a co-manufacturer.
The acquisition of the business is the first made by Rudolph Capital set up this year by private-equity veteran Rich Rudolph. Before setting up the firm, Rudolph worked for more than 20 years at Bradford Equities Management.
"We are excited to launch our new firm with the acquisition of DeIorio Foods," said Rudolph. "With 95 years of history, it is a perfect fit for us and  the management team has very successfully positioned the company for future growth."
In a statement, Rudolph Capital described DeIorio as "a leader in providing speciality frozen pizza doughs to numerous foodservice and retail customers throughout the United States and Canada".
It added: "New growth opportunities in speciality items such as gluten-free, organic, and plant-based products are showing tremendous potential."
On the Rudolph Capital website, the firm says it targets companies in manufacturing, distribution, retail and services. The businesses have sales of US$5m to $75m and generates profits of $500,000 to $10m.
LaSalle Capital, which had owned DeIorio for 12 years, said the manufacturer had "significantly" grown sales and had expanded production under its stewardship.
Jeff Walters, managing partner at LaSalle, said: "It has been remarkable to witness the transformation of DeIorio from a regional manufacturer of predominately frozen dough balls sold to local restaurants, to a national supplier of diverse, premium frozen dough products."
George Lampros, DeIorio's CEO, added: "It was a pleasure working with the LaSalle team to build the leading frozen dough supplier in the north east. The entire DeIorio team enjoyed our partnership with LaSalle Capital. LaSalle provided strategic support and capital required to effectively grow in the evolving frozen dough market. We had an excellent relationship with LaSalle and our board of directors and remain very bullish about the opportunities that lie ahead for the company."
LaSalle acquired DeIorio through the private-equity firm's portfolio company Violet Packing in January 2007. The tomato sauce division of Violet Packing was sold to B&G Foods in November 2010, leaving DeIorio as a stand-alone company.