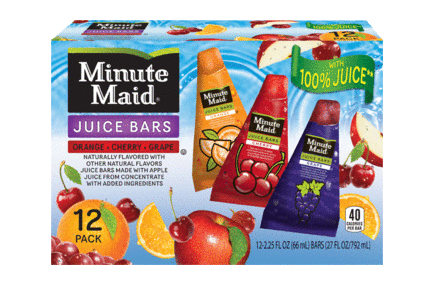 US group J&J Snack Foods has launched juice bars under the Minute Maid banner sweetened only with fruit juice.
The frozen juice bars are naturally flavoured and made with apple juice from concentrate and added ingredients. They are claimed to be "the only frozen juice novelty made with 100% juice in mainstream retail".
The bars, available in cherry, grape and orange flavours come in packs of 12- 2.5 fl. oz. bars and are sold at US retailers including Wal-Mart Stores, Giant Eagle, Kroger, Meijer, Publix, ShopRite and Wegmans and join the line-up of the company's products sold at stadiums, ballparks and theme parks.
"Families can enjoy these kid-friendly treats," said Alissa Davis, director of marketing for J&J Snack Foods.
J&J Snack Foods has worked with the Minute Maid brand, owned by Coca-Cola Co., for almost 15 years.