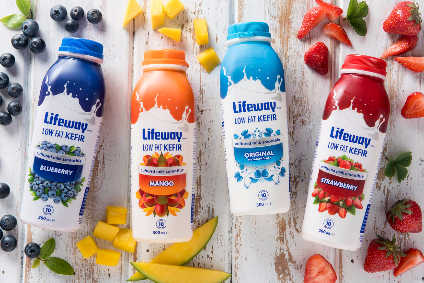 Lifeway Foods, the US maker of cultured dairy products, is to enter the Irish market.
The company said it would start selling its kefir cultured milk smoothies at "many popular retailers" in Ireland next month.
President and CEO Julie Smolyansky said: "The appetite for healthy foods is growing globally, and we're strong advocates of empowering consumers with access to as many nutritious options as possible. We're evaluating options to ramp up distribution of our drinkable kefir in Europe and are excited for the opportunity to offer health-conscious Irish consumers a first taste."
LifeWay is selling four smoothies in Ireland – mango, blueberry, strawberry and an original variety, all sold in 500 ml bottles.
The bulk of the US group's sales are generated domestically but the company is building a business in international markets.
Announcing the entry into Ireland yesterday (17 October), Lifeway said its products are available "on a small, but growing basis" in Canada, Latin America and the UK.