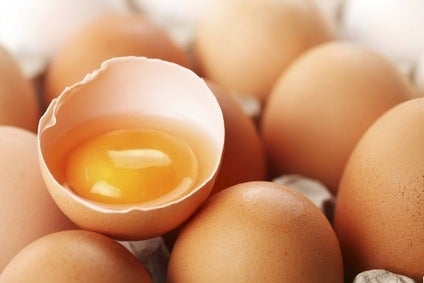 Land O'Lakes has made further progress on the strategy to sell-off its loss making egg business, Moark, breaking it up and selling it off on a region-by-region basis.
The company has sold its Midwestern egg production assets to Opal Foods, a business backed by AGR Partners, Acre Farms and Weaver Brothers.
The terms of the transaction were not disclosed. However, Opal said that it expects annual revenues to "exceed US$200m" with its operations in Missouri and Colorado. Opal said that it would retain all 250 of Moark's staff in the Midwest.
The group will be a franchisee of the Eggland's Best brand and will continue serving the "same customers" as Moark.
Land O'Lakes also recently sold off its California egg business to Southern California Egg Cooperative, leaving the cooperative with only its egg operations in Maine and Connecticut remaining.
Before the disposals, Land O'Lakes was the US's third-largest egg supplier. However, the business has racked up losses for the past three years. In the company's 2013 annual report, Land O'Lakes revealed its layers segment saw losses of $25m in the year, an improvement of US$14m over 2012.
"While the company was challenged in 2013 by supply issues and high feed prices relative to egg prices, an extensive focus on cost savings and improved operational efficiency drove the improvement in 2013. Most important, the decision was made in 2013 to explore options to divest of this business," the agricultural cooperative said.