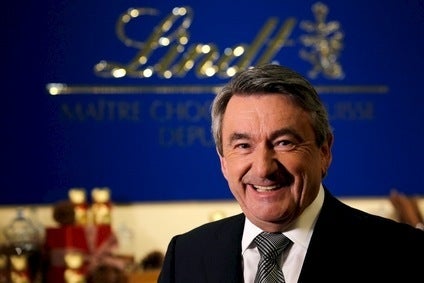 Lindt & Sprungli has announced the acquisition of US confectionery firm Russell Stover Candies for an undisclosed sum.
The Swiss chocolate manufacturer called the acquisition "the most important" deal in its history.
Ernst Tanner, Lindt's chairman and CEO, said: "This biggest and most important strategic acquisition to date in Lindt & Sprüngli's history is a unique opportunity for us to expand our North American chocolate business and will greatly enhance the group's status in the world's biggest overall chocolate marketplace."
The acquisition includes Russell Stover's four chocolate factories and will be financed through net cash resources and bank loans. Russell Stover is best known for its boxed chocolate brands Russell Stover, Whitman's and Pangburn's.
The addition of Russell Stover to its portfolio will see Lindt's sales in North America pass the US$1.5bn turnover mark in 2015.
News Russell Stover was looking for a buyer initially broke in May with Hershey and Godiva owner Yildiz Holding said to have expressed interest in the business.