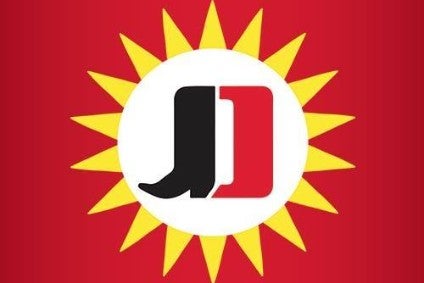 CTI Foods, a US manufacturer, has replaced Sam Rovit with Mike Buccheri as chief executive officer after revealing details of a Chapter 11 financial restructuring plan.
The company, which supplies the US restaurant chains and branded food companies, today (11 March) announced it has reached an agreement with the majority of its lenders on a "comprehensive balance sheet restructuring".
The move will reduce CTI Foods' debt by more than US$400m and "provide significant financial flexibility to support continued investments by the company on behalf of its customers", the company said.
To implement the restructuring plan, CTI Foods – which makes Jimmy Dean brand products for US meat giant Tyson Foods – has initiated Chapter 11 bankruptcy proceedings along with a pre-packaged plan of re-organisation with the support of its major stakeholders, including members of a group of creditors and equity holders.
CTI Foods said it has sufficient liquidity to meet all of its obligations and will continue to operate its business as usual throughout the restructuring process.
The company added its facilities and distribution centres are open and fulfiling orders. It said vendor and manufacturing relationships are expected to be unimpaired and paid in full during this process.
New CEO Buccheri said: "With the support of our lenders and equity sponsors, we are taking this positive and strategic step forward that will allow us to improve our capital structure and reduce our debt on an expedited basis while continuing to provide customers the custom food solutions and services they expect from CTI.
"With increased financial flexibility, we will be able to continue taking actions to best position CTI for long-term growth with both existing and new customers."
In conjunction with the restructuring plan, CTI Foods has received commitments for $155m in debtor-in-possession financing from its lenders, which, subject to court approval, will be used to pay down existing debt and fund operations during the Chapter 11 cases.
CTI Foods has filed a number of customary motions with the bankruptcy court seeking authorisation to support its operations during the financial restructuring process, including the authority to continue to pay employee wages and to pay vendors and manufacturing partners in full.
The company said it expects to receive bankruptcy court approval for these requests.
Buccheri, who was CTI Foods' chief commercial officer, began his professional career at Tyson, where he spent 20 years in various senior leadership roles in sales and operations, including vice president and general manager of the company's ingredient meats business unit.
Jon Spiller, senior vice president, general counsel and corporate secretary at CTI Foods, said: "Since joining CTI in January 2018, Mike has quickly demonstrated his passion for our company and his ability to deliver results. We are confident that Mike is the right person to lead the continued execution of our strategy given his decades of experience in the foodservice industry."
CTI Foods offers a "diverse range of custom food solutions" to the foodservice and restaurant industries, including raw and pre-cooked protein, soups and sauces and dehydrated beans. It has seven food processing facilities and more than 1,500 employees.