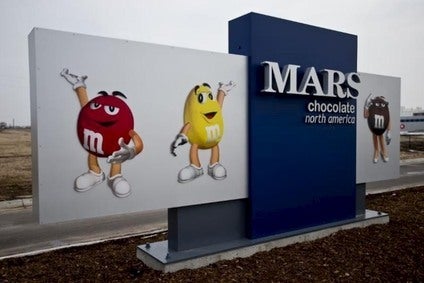 Mars Inc has announced it will increase the price on chocolate it sells in North America by around 7%, days after Hershey announced a similar hike.
The US food group said it had not increased its prices for three years but had to make the move amid higher costs.
"We have worked to hold down costs by undertaking a number of business transformation initiatives. In the three years since our last price increase, in March 2011, we have invested significantly in the category and have experienced a dramatic increase in our costs of doing business," Mars said.
"We have invested dollars in advertising, domestic manufacturing, sales resources, and key innovation, which have contributed to category growth. In order to continue to support our desired marketing levels and manufacturing capabilities we must balance our business model to offset rising costs."
It added: "On average, Mars Chocolate North America will be increasing prices by approximately 7%, although the specific change will vary by product."
Last week, Hershey said it would increase its prices by around 8% as the US confectioner sees the cost of key commodities rising.
Hershey said the move aimed to offset input cost volatility and expected "significant" increases in future costs.
The Reese's manufacturer said it did not expect the benefit from this pricing action to show in its results until fiscal 2015. For 2014, the group said "volume elasticity" and channel mix headwinds in the US are dragging on sales and higher input costs will hit gross margins.
Hershey announces its second-quarter and half-year results tomorrow (24 July).