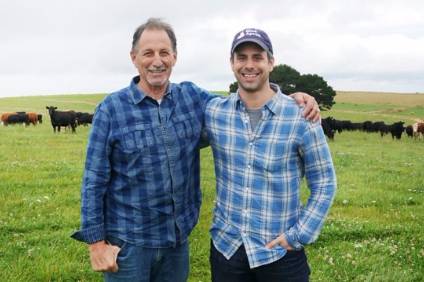 US meal kit delivery service Blue Apron has acquired US-based meat producer BN Ranch for an undisclosed sum.
Under the terms of the deal announced yesterday (22 March), BN Ranch founder Bill Niman will join the Blue Apron board as BN Ranch president and founder.
Blue Apron, founded in 2012, said Niman's new role would see the company further develop its animal welfare and husbandry standards for beef, pork and poultry, and expand its network of farmers, ranchers and suppliers.
BN Ranch, which has ranches in California and New Zealand, provides "responsibly raised beef, lamb, and poultry". Blue Apron said BN Ranch's grass-fed beef "has already become part of Blue Apron's weekly menus with more products to be added in the coming months", the company said.
Matt Wadiak, the founder and COO of Blue Apron, said: "Bill is globally recognised as a pioneer in the sustainable meat industry, and we share the same philosophy that high animal welfare and food quality go hand-in-hand. By acquiring BN Ranch, and bringing Bill onto our team, we are furthering our vision to build a better food system by making high-quality, responsibly-raised meat accessible to home chefs across the country."
Niman is the former owner of another US meat business Niman Ranch, which was bought in 2006 by Natural Food Holdings. Both Niman Ranch and Natural Food were bought in 2015 by US poultry major Perdue Farms.
The sale of BN Ranch to Blue Apron sparked comment from within the US food industry. John Foraker, the president of Annie's, the US natural and organic business owned by General Mills, described the deal as "big news" in a tweet to Victor Martino, just-food columnist and US marketing and business development consultant.
This is big news @NSFoodsMemo & signal of major food industry disruption ahead. @Blue Apron acquires BN Ranch https://t.co/MnqQ9hnnAo @

— John Foraker (@AnniesCEO) March 22, 2017
In reply, Martino suggested Blue Apron's move had been sparked by a desire to diversify.
@AnniesCEO Important to note, reason Blue Apron doing it is repositioning. Original model not working to break even. https://t.co/nPZbPX2rhw

— Victor Martino (@NSFoodsMemo) March 22, 2017