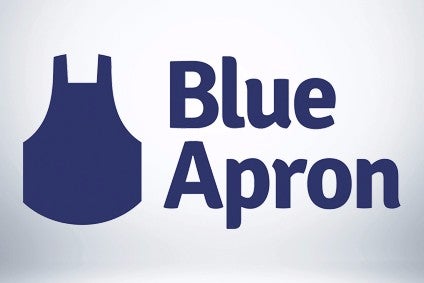 US meal-kit maker Blue Apron will cut 6% of its global workforce as part of a "realignment" to support its strategic priorities.
The company, which only listed on the New York Stock Exchange in June, said in a filing to the US Securities and Exchange Commission it will incur employee-related expenses of US$3.5m. Severance payments are expected in the fourth quarter.
Chief executive and co-founder Matthew Salzberg informed employees of the decision in a letter yesterday (18 October), which was included with the filing document. He said the company will offer "meaningful severance packages and ongoing job placement support".
"Our leadership and board did not take this decision lightly, and I want to assure you that we believe it was necessary as we focus the company on future growth and achieving profitability," said Salzberg.
In a sign of trouble ahead, Blue Apron announced in August it was planning to close a plant in New Jersey, with workers facing the potential loss of jobs unless they relocated to another facility in Linden 15 miles away.
The revelation came days after COO and fellow co-founder Matt Wadiak stepped down amid a restructuring of executives. Ilia Papas was the third founder when the venture was started in 2012.