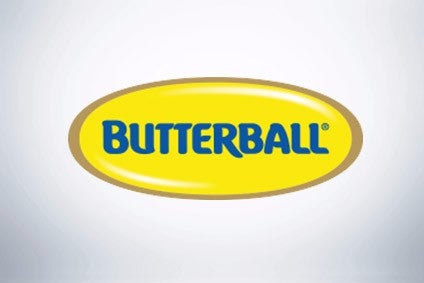 US-based processor Butterball is to shut a meat-packing plant where it employs around 600 full-time workers.
Butterball blamed the closure of its Gusto Packing site in Montgomery in Illinois on changing consumer demand and market conditions. COO Jay Jandrain cited a "lack of vertical integration in the pork complex and the weakness in the raw material commodity markets" as the cause.
Butterball acquired Gusto Packing in 2012, and most of the plant's products will be discontinued after the closure which is scheduled to happen before 17 July.
The Gusto Packing plant covers 260,000 square feet and allowed Butterball to expand the company's value-added turkey business while using half of the existing equipment for pork processing. All pork products being produced at the Montgomery factory will be discontinued, while the turkey products will be made at other facilities.
Butterball's management said it was "committed" to retaining as many of its employees as possible at one of its other plants in Missouri, Arkansas or North Carolina. The company is offering relocation packages to any of the team members prepared to move. Butterball said it was also looking at outplacement and retraining opportunities for staff losing their jobs.