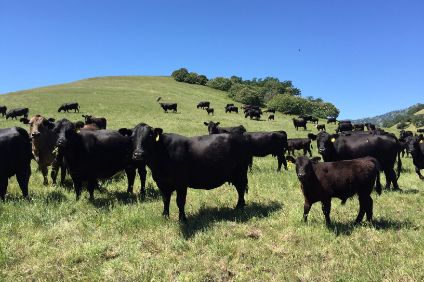 Perdue Farms, the US meat packing business, has acquired local peer Panorama Meats for an undisclosed sum.
The deal was done through Perdue Farms' Perdue Premium Meat Company subsidiary.
Perdue is better known for its chicken, turkey and pork products while California-based Panorama is said to be the largest producer of grass-fed, organic beef in the US. It oversees nearly 50 independent family ranchers.
It is the most recent brand to join Maryland-based Perdue Farms' range of meat brands that includes Niman Ranch, Coleman Natural, Prairie Grove and Sioux-Preme Packing Co.
Jeff Tripician, president of Perdue Premium Meat Company, said: "Panorama's experienced team has proven since their launch in 2002 to be savvy business leaders who have used their platform to drive their values, including preserving rangeland, supporting organic practices, and providing economic opportunities for family ranchers. Perdue Premium Meat Company specifically identified Panorama as a perfect fit to enter the organic grass-finished business and will do everything we can to help them continue to thrive."
Lori Carrion, chief executive officer of Panorama Meats, said: "Working alongside great brands like Niman Ranch and Coleman Natural, we will be able to invest in our future and expand our reach so more people have access to organic American grass-fed beef raised by independent family farmers committed to stewarding our country's valuable rangelands.
"We've looked at what Niman Ranch has built over time and how Perdue Farms has worked with them since their acquisition in 2015 and knew it would be a wonderful partnership."
Panorama Meats was founded in 2002. Its beef is sold into the foodservice sector and by retailers including Whole Foods Market.