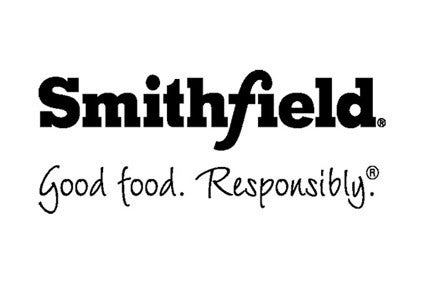 US meat group Smithfield Foods is to acquire Hormel Foods ' Clougherty Packing, the parent company of Farmer John and Saag's Specialty Meats, as well as two processing facilities and three farms.
Smithfield, which is owned by China-based meat processor the WH Group, said yesterday (21 November) the deal, struck for for US$145m in cash, subject to working capital adjustments at closing, is expected to be completed within 30 days pending closing conditions and regulatory approval.
Smithfield said the acquisition of southern California-based Clougherty, a producer and processor of branded pork products, includes Hormel subsidiary PFFJ's farm operations in California, Arizona and Wyoming. Altogether, the operations will add 2,000 employees, growing Smithfield's total workforce to 52,000, the company said.
"Founded in 1931, Farmer John is the number one bacon and sausage brand in southern California," Smithfield said. "Saag's Specialty Meats is a premium brand of deli meat and specialty sausage made without any artificial flavours, colours, fillers, extenders or MSG."
Smithfield president and CEO Kenneth Sullivan added: "By folding Farmer John into our operations, we are better positioned to take advantage of our long-term strategic growth goals, which includes an increasingly diversified customer and consumer base and greater supply chain efficiency."
Hormel president and CEO Jim Snee said the sale "allows for the integration of the pork processing facility at Farmer John with the majority of the live production operations which supply the facility", which are currently owned by Smithfield. "We will work together to ensure a smooth transition for our employees and customers," Snee said.
In September, Hormel named James Splinter, vice-president of the group's grocery products business, as vice-president of corporate strategy. In his new role, Splinter will have responsibility for leading the company's "strategic growth areas", Hormel said. The company identified these as corporate development and strategy, consumer insights and building the company's digital and e-commerce capabilities.
WH Group said in September that it saw sales and profits rise in the first half of its financial year, with earnings from its fresh pork arm rising rapidly.