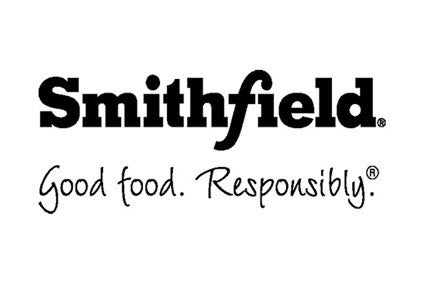 US meat group Smithfield Foods has unveiled a "far-reaching goal" to reduce greenhouse gas emissions by 25% across its entire supply chain, "from feed grain to packaged bacon", by 2025.
Smithfield, which is owned by China-based meat processor WH Group, said the goal, when achieved, would result in a cut of more than four million tonnes of greenhouse gas emissions in the US from a 2010 baseline level, "equivalent to removing 900,000 cars from the road".
Kenneth Sullivan, Smithfield's president and CEO, said yesterday (5 December): "While we will have unique challenges meeting this goal as the world's largest pork processor and hog producer, our size and scale also means that, if successful, we can make a significant, positive impact. This announcement is yet another acknowledgement of our commitment to doing just that."
The group, which claimed to be the "first major protein company" to set such a goal, said its plan will impact operations "across Smithfield's supply chain, on company-owned farms, at processing facilities and throughout its transportation network".
The group said it worked with the New York-based international non-profit Environmental Defense Fund in setting its goal. In its grain supply chain, Smithfield said it is teaming up with the fund "to improve fertiliser efficiency and soil health, which will reduce nitrous oxide emissions from grain farms".
On its hog farms, Smithfield said it will "incorporate renewable energy and reuse projects that utilise technology such as anaerobic digesters and lagoon covers".
Smithfield said it aims to install these technologies on at least 30% of company-owned farms. The group will also "continue to adopt measures that improve animal efficiency, resulting in improved feed conversion and productivity while reducing carbon emissions".
At its processing facilities, Smithfield said it will "continue to improve energy efficiency through refrigeration, boiler and other equipment upgrades". Smithfield said it is "optimising its logistics network to better manage its animal and product transportation while reducing fuel consumption and carbon emissions".