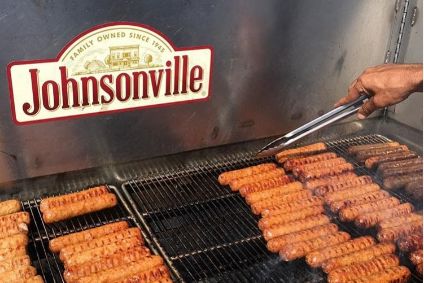 Johnsonville, the privately-owned US meat products group, is on the look-out for more acquisitions overseas as part of plans to further expand outside its home market.
Michael Stayer-Suprick, the president of Johnsonville's international business, told just-food the company wanted to follow up the recent purchase of Malaysia's Primabaguz by adding more businesses to its portfolio in south-east Asia, the US group's focus overseas.
"While we realise we can cross borders with certain products in certain regions, we also understand there's such a huge localisation need and understand that you have to produce what customers want in their region. It'll necessitate additional acquisitions in the upcoming years," Stayer-Suprick said.
Asked if Johnsonville was actively looking for targets or was in discussions to buy businesses in south-east Asia, Stayer-Suprick said the sausage maker was in talks with one company and added: "We are continuing to vet not only different countries but different possible acquisition targets within those countries."
Around a quarter to 30% of Johnsonville's annual revenues are generated outside the US. The company does not disclose its sales but Stayer-Suprick said M&A would be one way for sales from the firm's overseas business to reach parity with its US operations.
"Our goal as an organisation is to attempt to get closer to that 50:50 mark," he said. "I would love to, you know, achieve this goal in the next five to seven years.
"We believe that organic growth internationally will be faster, especially in the categories that we are we are participating in. When you look at the US in the meat protein categories as a whole, you're probably seeing 1-3% growth. It's a pretty mature, established market. From an international perspective, especially in south-east Asia, double-digit numbers are more of the norm. We believe it can grow faster organically in the Asian markets but also want to accelerate that with some acquisitions as well."
The acquisition of Primabaguz, which supplies 13 markets in south-east Asia, boosts Johnsonville's ability to supply halal products to customers in the region, Stayer-Suprick explained. "We had a very minor amount of halal business out of our facility in Singapore," he said. "As our customer base grew and had multiple different locations in countries requiring different regulations, it was difficult for us to be one source of supply for some of our customers, which [Primabaguz] has helped us now become.
"One of our growth platforms is focusing on the foodservice industry and, within the foodservice industry, halal becomes more and more of a must-have for customers, especially as more and more consumers move around that region. When you start to look at the population of those that are trying to practice strict halal eating preferences, it becomes very difficult for a restaurant chain to not provide it."
Around 30% of Johnsonville's sales across its markets in south-east Asia are made through the foodservice channel. Stayer-Suprick said the company's sales to resorts had been hit by Covid-19 but explained some quick-service restaurant customers and smaller restaurants had "invented new ways to sell their products and provide service to the customers".
He added Johnsonville was "seeing a little bit of a bounce back" in markets such as Singapore and Malaysia, although he expressed concern for the future of some establishments. "At the end of the day, we're still very, very concerned the cut was so deep that, at times, just like New York City, where they're saying 60% of the restaurants probably won't reopen, there will be a high percentage in a lot of these countries and cities that are not going to make it through, or actually choose not to make it through for that matter."
Wisconsin-based Johnsonville operates in 50 countries around the world, including Canada, Mexico, China, the Philippines and Japan.
When asked which overseas markets present growth opportunities for Johnsonville overseas, Stayer-Suprick, alongside the company's "main focus" of south-east Asia, pointed to "South and Central America" and added: "We, at the present time, are staying away from Europe in general. Europe really resembles the US in a lot of the maturity of the market. We don't see investing there – unless we make a major acquisition – as prudent for us to do. We have had some dialogue with some European-based companies and we keep our options open, but really south-east Asia and Asia Pacific are our main focus as it sits today."
Johnsonville has, in recent weeks, added to its US business with the acquisition of private-equity-backed Vermont Smoke & Cure.
"As we look at core competencies in sausage and snacking and sausage-related products, as we move out on the concentric circle, we definitely are looking at acquisitions in the US," Stayer-Suprick said. "Vermont Smoke & Cure … is focused more on snacking proteins and better-for-you snacks, with regard to raised without antibiotics and hormones, vegetarian-fed proteins. We're continuing to really focus on the snacking category and the different dayparts, as a way to expand our business."
He added: "The US is a great place to be. The other thing we're looking at is there are several international companies we're talking to about joint ventures to bring some of their products and categories into the US – setting up different types of relationships, not necessarily complete acquisitions, but more strategic partnerships to explore different categories, without having to erect really expensive manufacturing processes along the way."