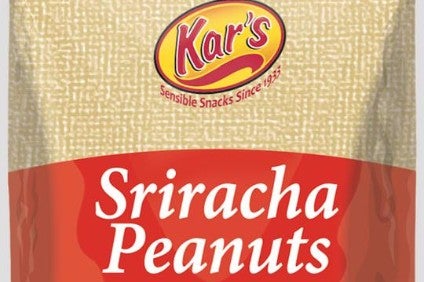 US nuts maker Kar Nut Products Co. has secured investment from local private-equity firm Palladium Equity Partners.
Terms were undisclosed. Palladium said "one of its affiliated private equity funds has made a significant investment in partnership with the owner" of Kar's, which markets trail mix under its namesake and Second Nature brands.
Nick Nicolay, the president of Kar's, said the company "believes passionately" the deal "will better position the organisation to drive innovation, meet customer needs and most of all guarantee that our consumers will be able to find their favourite Kar's Nuts and Second Nature trail mix snacks wherever and whenever they want them".
Nicolay added: "Our partnership with Palladium, with their deep experience in partnering with founder and family-owned companies at important inflection points in their growth, will allow us to continue fulfilling this mission and maintain our core values as we accelerate our efforts to reach more consumers."
Palladium, which counts US-based Hispanic foods producer Del Real Foods among the companies in which it holds investments, said it would work with the management at Kar's to expand the distribution of its products, develop new SKUs and study potential acquisitions.
Yue Bonnet, a principal at Palladium, said, "We believe that Kar's has established itself as the US trail mix market leader, having grown two well-known brands that offer a range of value-based and premium products to meet the demands of consumers for convenient and nutritious foods."