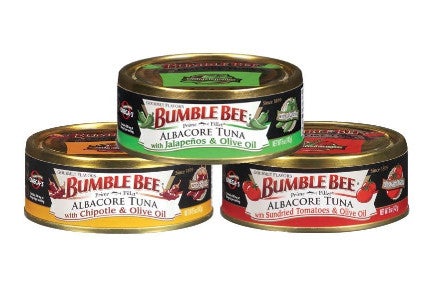 The US shelf-stable seafood market is "not functioning competitively", the country's Department of Justice has said, arguing Thai Union Group's planned move to buy Bumble Bee Foods would have exacerbated the situation.
Thai Union, which also owns US business Chicken of the Sea, announced on Friday (4 December) the end of a proposed US$1.51bn acquisition of Bumble Bee.
The company said it and Bumble Bee owner Lion Capital believed they were unlikely to get regulatory clearance for the transaction, which was first announced last December.
In a statement, the US Department of Justice said it had told the companies it had had "serious concerns" the deal would "harm competition".
"Consumers are better off without this deal," said Bill Baer, assistant attorney general of the DoJ's antitrust division, said. "Our investigation convinced us – and the parties knew or should have known from the get go – that the market is not functioning competitively today, and further consolidation would only make things worse."
The DoJ said the deal would have combined the second- and third-largest sellers of shelf-stable tuna in the US, as well as two biggest domestic sellers of other shelf-stable seafood products.