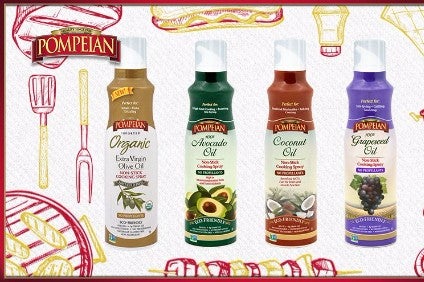 US olive oil company Pompeian has opened a quality control and research and development centre, in a move designed to ensure the full traceability of its underlying ingredient.
The Baltimore-based business, which makes olive oils, other cooking oils, wine vinegars and cooking sprays, says the centre is "dedicated to ensuring the quality, purity and full traceability of Pompeian products".
Luisito Cercaci, vice president of quality and research & development at the firm, said: "At Pompeian, we are very proud to have developed a uniquely skilled team leading us to become the industry's leader and innovator in quality.
"The completion of the quality control and research and development centre marks the company's latest demonstration that quality is our number one priority."
The centre is said to be equipped with a laboratory to perform quality and purity analysis on approximately 15,000 samples per year.
It also houses Pompeian's traceability software system, which allows for oil batches to be traced to where each olive is grown and harvested.
Pompeian's team of olive oil experts, food scientists, chemists, biologists, food engineers and quality assurance technicians will grow by 20% with the introduction of the 4,500 sq ft centre.
The company has been based in Baltimore since 1906. It has manufacturing facilities on both the east and west coasts of the US and an olive grove in California.
In November 2015 Pompeian announced it was merging with Spanish olive oil co-operative DCOOP Group to create a "global leader" in the olive oil sector.