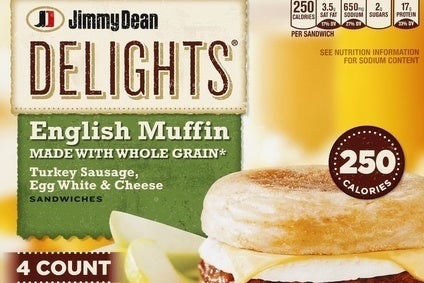 US chicken group Pilgrim's Pride is looking to beef up its portfolio through an offer to acquire Hillshire Brands for US$6.4bn.
The cash offer of $45 per share represents a premium of around 22% to Hillshire's closing price on the last full day of trading (27 May). However, Hillshire's share price shot up 22.6% in early trade today, climbing to $45.39 a share and suggesting that investors expect the offer to be increased.
Pilgrim's takeover bid follows news last week that Hillshire had itself issued an offer to acquire Pinnacle Foods for $4.3bn.
"A sale of (Hillshire) at the price … offers superior value and far greater certainty to Hillshire shareholders than the contemplated Pinnacle transaction," Pilgrim's Pride CEO William Lovette wrote in a letter to Hillshire.
Pilgrim's Pride also revealed that the offer is supported by Brazilian meat processor JBS, which owns about 68% of the US company.
Pilgrim's said it expects to finance the deal with existing cash and third party financing.