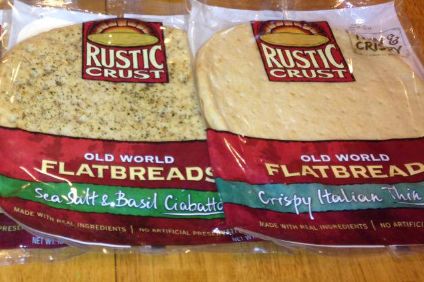 Rustic Crust, a US better-for-you pizza company, has won US$8m in investment backing.
The money has been put in by St Louis-based Advantage Capital Agribusiness Partners (ACAP).
Rustic Crust offers natural aoffers naturalucts, including ready-made pizza crusts, sauces and pizza kits, as well as its American Flatbread-branded frozen pizzas.
It said it will now explore opportunities to expand its brand and strengthen operations as it continues to drive sales and execute on its growth plan.
Brad Sterl, CEO of Rustic Crust, said: "From the beginning, our goal has been to create delicious and convenient, all-natural meal options for families across the US.
"We're looking forward to expanding our brand and reaching new customers, while continuing to keep our operations here in New Hampshire. The majority of our employees are from Pittsfield and the surrounding area, and as the business continues to grow, we hope to bring more people to our community, to live and work."
Keith Freeman, principal at ACAP, said: "Rustic Crust has demonstrated a resounding and unwavering commitment to its community, from its total rebuild after a devastating fire in 2014 to the operation of its second facility in town. The company's employment has increased by nearly 40% in three years and expansion plans are set to drive positive economic impact for the area.
"At Advantage Capital, we're looking not only at strong companies poised for growth, but also companies that can make a positive, lasting impact in their communities."