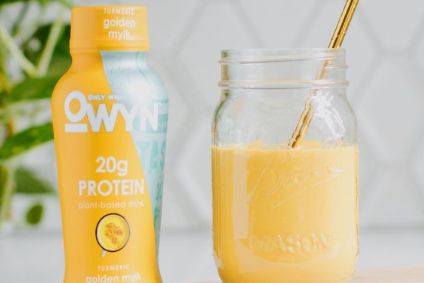 OWYN (Only What You Need), a US-based plant-based beverages firm, has been backed by specialist local investor PowerPlant Ventures.
Fairfield, New Jersey-based OWYN, said it will use the money to fuel its expansion plans for plant-based drink and functional nutrition products.
OWYN is keen to expand further into the conventional grocery channel. It said that in the first quarter of 2020, it expects to add new accounts including Albertsons/Safeway, Target and Publix.
Investment terms were not disclosed but some media outlets in the US have reported the amount pumped in by PowerPlant was US$7.5m.
PowerPlant joins existing investors Clearlake Capital Group and Halen Brands in backing OWYN.
Clearlake acquired OWYN two years ago in partnership with Halen Brands, a better-for-you food and beverage brand accelerator and investor.
Mark Olivieri, president of OWYN, said: "We are really proud of what OWYN has accomplished to date. Bringing on PowerPlant Ventures, with its deep experience in plant-centric food and beverage, complements our existing group of high-profile investors and partners and is an exciting endorsement of our brand, products, and growth trajectory,
"Collectively, we remain committed to providing consumers with great tasting protein drinks that provide the nutrition and sustainability benefits of being 100% plant-based. This investment comes at the right time as we further expand our go-to-market resources to capitalise on our rapid growth trajectory."
Mark Rampolla, co-founder and partner of PowerPlant Ventures, said: "OWYN brought much needed innovation to the protein beverage category, and its products clearly hit the spot for consumers looking for plant-based options with great flavours and clean ingredients.
"We are thrilled to partner with Mark and team to leverage their great work to date, accelerate growth, and help OWYN become one of the next great plant-based brands."
OWYN's plant-based beverages contain only natural ingredients and are free from the top eight allergens. Its beverage line uses a blend of flax, pea protein, and pumpkin seeds as a protein source instead of the whey protein typically used in protein drinks.