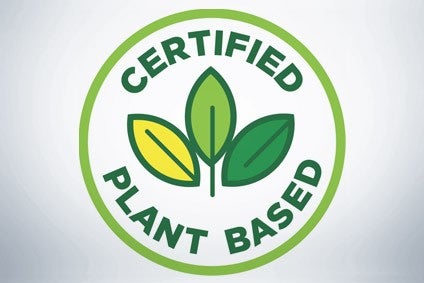 The Plant Based Foods Association (PBFA) has launched what it suggests is the "first and only plant-based food certification" in the US.
The organisation, which has bases in Washington DC and San Francisco, has launched the Certified Plant Based protocol, which specifies the criteria required to make a certified plant-based food claim. It has teamed up with certifying agent NSF International on the project.
PBFA said foods eligible for certification include alternatives such as plant-based meat, poultry and fish, egg substitutes, milk alternatives, and other dairy-type products such as plant-based cheese, yogurt, butter and ice cream.
Tofurky and Oatly are the first brands to be certified under the new scheme.
PFBA said: "The plant-based food and beverage market is thriving, and we're seeing the phrase plant-based everywhere these days. PBFA is on a mission to ensure consumer confidence in the meaning of those words.
"This is an exciting step for the fast-growing, innovative plant-based foods industry, and furthers our mission to grow plant-based. We look forward to helping many plant-based brands increase consumer confidence with the use of this new certification."
The association was launched in 2016 by 23 US-based companies. PBFA now represents 126 firms, including Beyond Meat, Symrise and Quorn.