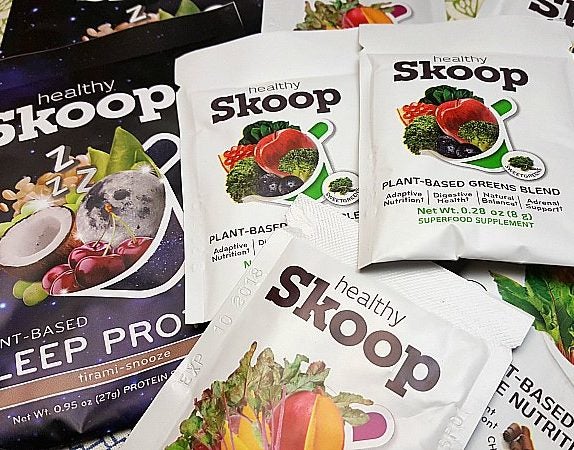 Healthy Skoop, a US business focusing on plant-based nutrition, has been acquired by local portfolio builder Brand Holdings.
Boulder, Colorado-based Healthy Skoop has a product range based on powders and supplements although it has in the past also produced cookies.
It was sold to Brand Holdings for an undisclosed sum by Seurat Investment Group.
It is the third acquisition in 12 months for Pittsburgh's Brand Holdings, following deals for supplements business Dr. Emil Nutrition and teas firm Simple Botanics. Brand Holdings is pursuing a strategy of buying direct-to-consumer and e-commerce businesses in the health and wellness, sports nutrition, beauty and functional foods areas.
Healthy Skoop was founded by a group of friends led by Dr. James Rouse, a well-known medical professional and personality in Boulder.
Brand Holdings said it will partner with Dr. Rouse to launch a new breakfast protein powders line for the brand – plant-based proteins paired with prebiotics, probiotics, and numerous vitamins and minerals.
Jeffrey Hennion, chairman and CEO of Brand Holdings, said: "As the world begins to open back up and our customers' busy lifestyles start up again, providing them an easy way to get their daily requirement of plant-based protein, vitamins and minerals is a priority and we are thrilled with the ability to lead the future growth of a company with products as strong as Healthy Skoop."
Dr. Rouse said: "Our commitment to quality, taste and experience has always been the foundation of our brand, and this relationship with Brand Holdings will ensure that we will have the honour to continue to serve our passionate Healthy Skoop community."