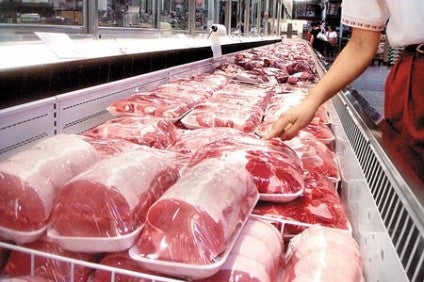 After a 26 year hiatus, US pork is finally to be allowed back into Argentina.
Talks between the US' USDA and Argentina's USTR have finalised technical requirements that will allow American pork to be imported into Argentina for the first time since 1992. Argentina blocked American pork imports from that date citing animal health concerns.
The announcement was made in Washington today (13 April) by US Secretary of Agriculture Sonny Perdue and US Trade Representative Robert Lighthizer
Since the White House announced an agreement with Argentina last August, technical staff from the US Department of Agriculture and the Office of the US Trade Representative have been working with Argentina's Ministry of Agro-Industry on new terms for market access.
The finalisation of these technical requirements means that US exports of pork and natural swine casings can now resume.
"This breakthrough is the result of efforts by this Administration to help America's farmers and ranchers reach new markets and ensure fair trade practices by our international partners," Perdue said.
"Once the people of Argentina get a taste of American pork products after all this time, we're sure they'll want more of it. This is a great day for our agriculture community and an example of how the Trump Administration is committed to supporting our producers by opening new markets for their products."
The US is the world's top pork exporter, with global sales totalling US$6.5bn last year. Argentina is a potential $10m annual market for America's pork producers, it is suggested.
Argentina gave the all-clear for Canada to export pork to the country in November.