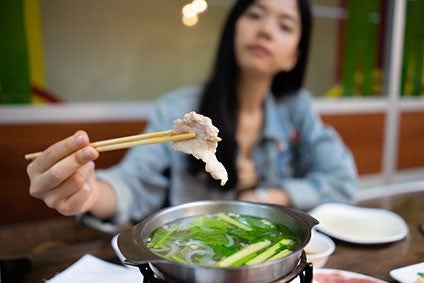 US processors including Smithfield Foods have secured a deal to export pork to Vietnam under a three-year agreement it is claimed could be worth hundreds of millions of dollars.
Vietnam Trade Alliance (VTA), an importer described as having "significant US ownership", and a group of US processors have signed a memorandum of understanding dubbed the "US-Vietnam Pork Consortium" covering shipments worth US$300-500m over the next three years.
A statement issued alongside this week's Indo-Pacific Business Forum said the MoU will "establish a commitment" for an unnamed "major Vietnamese processor and retailer" to buy US chilled and frozen pork.
In the first eight months of 2020, US exports of pork and pork products to Vietnam were worth $35m.
VTA is to ask the Vietnamese government to reduce the import duty on the goods covered by the agreement to zero.
An outbreak of African swine fever last year hit the pig herd in Vietnam, where pork remains the most-consumed meat.
"Due to [the] current challenges in Vietnam's domestic production, this agreement will work to stabilize pork prices thereby helping Vietnamese consumers," VTA said.