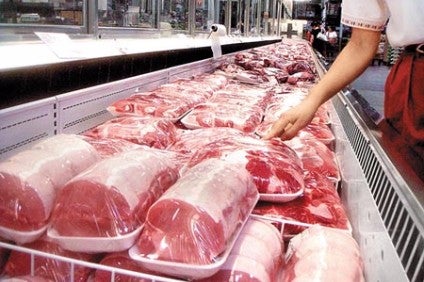 The body representing US pork producers has praised the new US-Mexico-Canada trade deal, which preserves zero-tariff access for American pork to the other two countries.
The National Pork Producers Council (NPCC) said the newly signed United States-Mexico-Canada Agreement (USMCA), which replaces the 24-year-old NAFTA pact, provides momentum to the industry.
The agreement has been sent by the Trump administration to Capitol Hill for ratification and has been designated by NPPC as a key vote.
Jim Heimerl, NPPC president and a pork producer from Ohio, said: "We thank the administration for its diligent work to complete recent agreements that maintain zero-tariff access to three of US pork's top five markets.
"The three-way pact with Mexico and Canada, our largest and fourth-largest export markets, respectively, and the recently signed agreement with Korea represent welcome momentum during what has been a challenging year."
Last week, meanwhile, the Trump administration formally signed a modernised free trade agreement with South Korea that retained the zero-tariff access for US pork.
Heimerl added: "We urge Congress to quickly ratify the U.S.-Mexico-Canada trade agreement, and we'll closely monitor this as a key vote for our members, who have demonstrated incredible perseverance as the administration realigns US global trade policy."