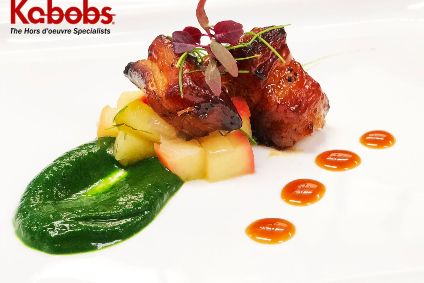 AUA, a New York-based private equity firm, has launched Gourmet Culinary, a vehicle set up to acquire interests in and partner with speciality food manufacturers.
It is targeting US businesses that focus on "culinary solutions" for customers across the foodservice and retail sectors.
The vehicle has invested alongside the owners in Gourmet Kitchen, a Neptune, New Jersey-based manufacturer of speciality prepared foods for hotels, restaurants, universities, corporate campuses and distributors.
The platform has also invested in Atlanta-based Kabobs, a manufacturer of hors d'oeuvres, side items and ethnic and breakfast products serving foodservice operators, hotels, convention centres, corporate campuses, professional caterers and universities across the US and Canada.
Financial details of the investments were not disclosed.
Andy Unanue, AUA Private Equity's managing partner, said: "We are excited to establish the Gourmet Culinary Holdings platform and partner with talented operators at each of Gourmet Kitchen and Kabobs. Based on the strong performance in our portfolio company Indulge Desserts Holdings, we hope to create similar economies of scale that will allow our partners to accelerate growth and continue to offer premium customised solutions to our customers."
Terry Hunt, chairman of Kabobs, said: "We are extremely enthusiastic to partner with AUA and the owners of Gourmet Kitchen. As we sought to grow our company and expand our facility, we felt AUA was the ideal partner to help accelerate that growth. We share their vision of creating a premium speciality prepared foods platform with a focus on quality, consistency, and extraordinary customer service."