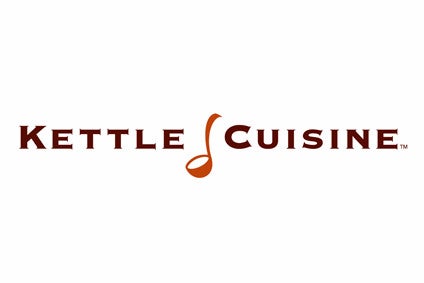 US private-equity fund Kainos Capital has acquired the frozen soup business of Norpac Foods, an Oregon-based farmer cooperative, for an undisclosed sum.
The transaction was conducted through Kettle Cuisine, which Kainos Capital bought in 2015. The company manufactures soups, sauces and side dishes for the foodservice sector and retailers. It has four plants in Lynn, Massachusetts, Morgan Hill and Union City – both in California – and Green Bay in Wisconsin.
Meanwhile, Kainos Capital is to combine three of its businesses into one company: Kettle Cuisine, Bonewerks Culinarte and Savory Creations. The new entity will operate as Kettle Cuisine and will maintain the Bonewerks, Savory Creations, and Soup Supreme brands.
Daniel Hopkin, a partner at Kainos Capital, said: "The newly-expanded Kettle Cuisine platform is positioned to serve an exciting intersection of consumer preferences for convenient, fresh food. At the same time, the combined company will even better meet operator needs for a supplier partner that can provide collaborative, chef-driven product development, redundant scale manufacturing, and the commitment to food safety and culinary principles that are the foundation of our brands."
In a statement yesterday (24 September) announcing the deal, Kainos Capital said it had supported growth in Kettle Cuisine through add-on acquisitions and capital investment. Over the past three years, the private-equity firm has invested US$250m to acquire and integrate complementary businesses and has expanded its "from-scratch" bone broth capabilities.
Liam McClennon, the chief executive of Kettle Cuisine, added: "The addition of Bonewerks and Savory Creations to the portfolio, as well as the Norpac soup business, adds several outstanding brands. We are proud to expand our product offering to include sous vide entrees, demi-glace, broths, and other speciality sauces, enabling us to bring more comprehensive meal solutions to our customers."