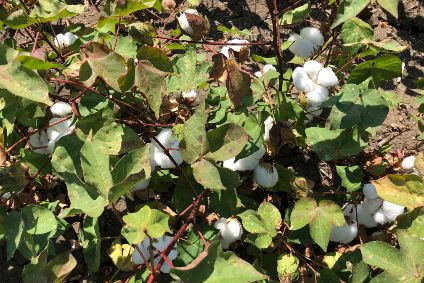 US Food and Drug Administration (FDA ) has given the green light for genetically-modified cotton to be used as food for human consumption.
The regulator recognised the product on Friday (11 October) in a move that could pave the way for a new protein-rich food source that, proponents say, could help to tackle global food shortages.
The edible cottonseed plant – Ultra-Low Gossypol Cottonseed to give it is full name – has been developed by scientists at Texas A&M University who are hoping to have the food stuff commercially available within five years. The university has been working on the project for 25 years.
Its end result is said to taste a bit like chickpeas.
The FDA's decision means it is allowed as food for people and all types of animals.
Texas A&M AgriLife Research plant biotechnologist Keerti Rathore said what has been created is a unique cotton plant with ultra-low gossypol levels in the seed, which makes the protein from the seeds safe to consume.
"This approval from FDA enables cultivation and use of this promising new cottonseed product within the US," he said.
This FDA recognition is only the fifth for a university-developed, genetically engineered crop in the 25-year history of genetically modified products in the US.