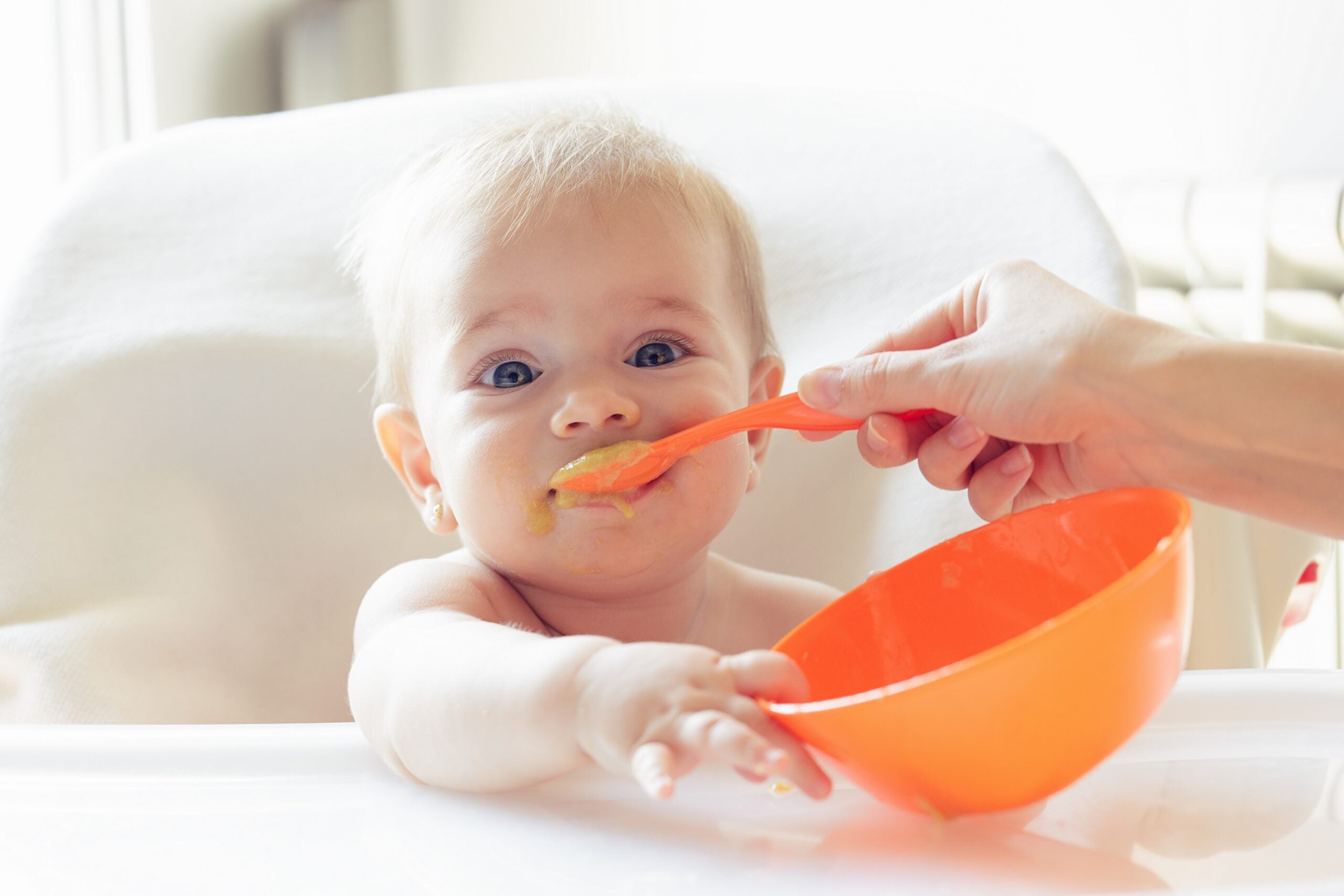 The US Food and Drug Administration (FDA) is taking action to limit the amount of lead that can be contained in baby food.
The regulator's initiative, which has been criticised by one campaign group for not going far enough, comes three years after a study found heavy metals in 95% of baby foods tested.
The FDA has issued new guidance that lead should be limited to ten parts per billion (ppb) in fruits, some vegetables and yogurt, and 20ppb in root vegetables and dry cereal. The guidance is targeted at processed foods, such as food packaged in jars, pouches, tubs and boxes and intended for babies and young children less than two years old.
The FDA said the proposals – which build on the Baby Food Safety Act, which was introduced in 2021 – would result in "significant reductions" in exposure to lead from food. The action is part of its Closer to Zero initiative, which is intended to limit exposure to lead, arsenic, cadmium and mercury to the lowest levels possible in foods eaten by babies and young children.
The presence of such heavy metals in baby food has long been linked to health concerns. The Centers for Disease Control and Prevention has warned young children exposed to lead can suffer hampered development to their brain and nervous system.
Announcing its draft guidance, Action Levels for Lead in Food Intended for Babies and Young Children, FDA Commissioner Robert Califf said: "The proposed action levels announced today, along with our continued work with our state and federal partners, and with industry and growers to identify mitigation strategies, will result in long-term, meaningful and sustainable reductions in the exposure to this contaminant from foods.
"For babies and young children who eat the foods covered in today's draft guidance, the FDA estimates that these action levels could result in as much as a 24-27% reduction in exposure to lead from these foods."
The FDA said it will continue to gather data to establish the scientific basis for establishing interim reference levels for arsenic, cadmium and mercury in baby food.
But, as the guidance is a recommendation and not legally enforceable, companies will not have to abide by these rules.
Campaign group Healthy Babies Bright Futures (HBBF), which produced a 2019 report into heavy metals in baby foods, criticised the regulator for not doing enough to tackle the problem and accused it of years of "stalling". The organisation argued the guidance on lead announced by the agency is "not enough to protect the next generation of babies from harmful heavy metals in their food".
Charlotte Brody, HBBF's national director, said: "The action levels released by the FDA today for the most part put a rubber stamp on the status quo – signifying that the current levels of lead in baby food are 'close enough'. Why has the FDA's Closer to Zero programme spent years to create proposed guidance that won't do enough to make baby food safer?"
Meanwhile, another US campaign group, Consumer Reports, is calling for confectionary giants to reduce the amount of harmful metals in their dark chocolate products after more than a dozen lawsuits were filed against leading manufacturers.
Consumer Reports put out open letters to a number of chocolate manufacturers earlier this week following a report by the group in late 2022 that found high levels of lead and cadmium in the companies' products.