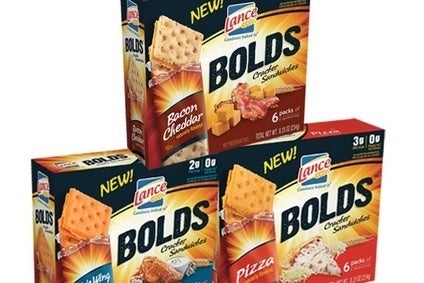 US snack maker Snyder's-Lance has booked higher sales and underlying earnings for the first half of 2014.
Snyder's-Lance generated net income of US$28.5m in the six months to 28 June, compared to US$32.8m a year earlier, as impairment charges weighed on its bottom line. However, net income excluding special items was $38.8m, against net income of $36.7m a a year ago.
Net sales increased 4.8% to US$772.6m. The sales and earnings trends for the quarter echoed the half, with sales and underlying earnings up but reported earnings down.
Reflecting on the first half, president and CEO Carl Lee Jr said the second quarter had been a "key turning point for Snyder's-Lance".
He added: "Our recently-completed sale of private brands supports our strategic plan to lead with differentiated branded products, while acquiring Baptista's significantly improves our ability to drive innovation and organic growth. A number of exciting new products in our pipeline are being driven by the Baptista's team and will come to market as we move into 2015."
Shares in Snyder's-Lance were up 1.14% at US$25.74 at 13:23 ET.