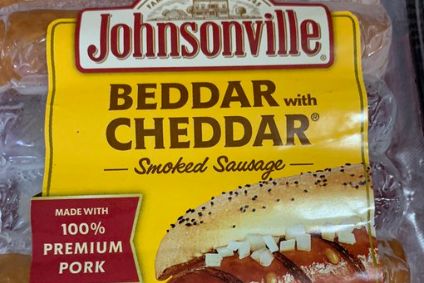 Johnsonville, the US sausage maker, has temporarily closed its plant in Hilton, Kansas, after a Covid-19 outbreak there.
Some five employees tested positive for coronavirus.
Johnsonville, which produces a wide variety of sausage products and meatballs, told just-food that it has taken the decision to shutter the processing facility as a result of "a small number of confirmed Covid-19 cases".
It added: "As the largest employer in Holton (we employ about 230), we made the decision after five members tested positive there on Monday [11 May], as an extra precaution to protect other members, their families and the larger Jackson County community. These members will be paid during this time."
Angie Reith, health officer for Jackson County, said, "It's a tough decision to halt production, but we appreciate Johnsonville for doing this to help us stop the spread of Covid-19. The Johnsonville team has implemented aggressive safety measures and did so early on to protect their workforce, and those efforts have helped immensely in identifying the virus in the facility as quickly as possible."
Johnsonville said that while the facility remains closed it will implement more aggressive safety protocols including placing additional barriers between workstations where social distancing isn't possible, conducting Covid-19 testing with all employees who have not yet been tested and conducting additional sanitation throughout the plant.
"While this temporary shutdown will likely have some impact on our fresh sausage deliveries to US retailers, we expect to keep up with demand as our other fresh sausage production facilities are healthy and operating fully throughout the Midwest," the company said.
Johnsonville, based in Sheboygan Falls, Wisconsin, was founded in 1945.